After coming up with the name "Cakedesk" for my desktop application for managing freelance clients, invoices and proposals, I knew I wanted something tasty as an app icon!
My problem was, that I'm not an artist and don't have the ability to create one myself.
P.S.: check out the Cakedesk website or introductory post to find out more about it!
Apple's Great Emoji Cake
In the beginning, I used the cake emoji in some internal notes that I was keeping and I already liked quite a few things about:
The shape was easy to recognize as a cake
It had plenty of cream
It was a sponge cake which somehow appealed to me

Stock Photo Cakes
With an MVP mindeset, I began looking on stock photo sites for cakes that I could maybe use. I found some nice looking ones but they weren't the perfect combination of edible-looking and pseudo-realistic.
They did come pretty close though and I did find some pretty cute ideas through my initial search.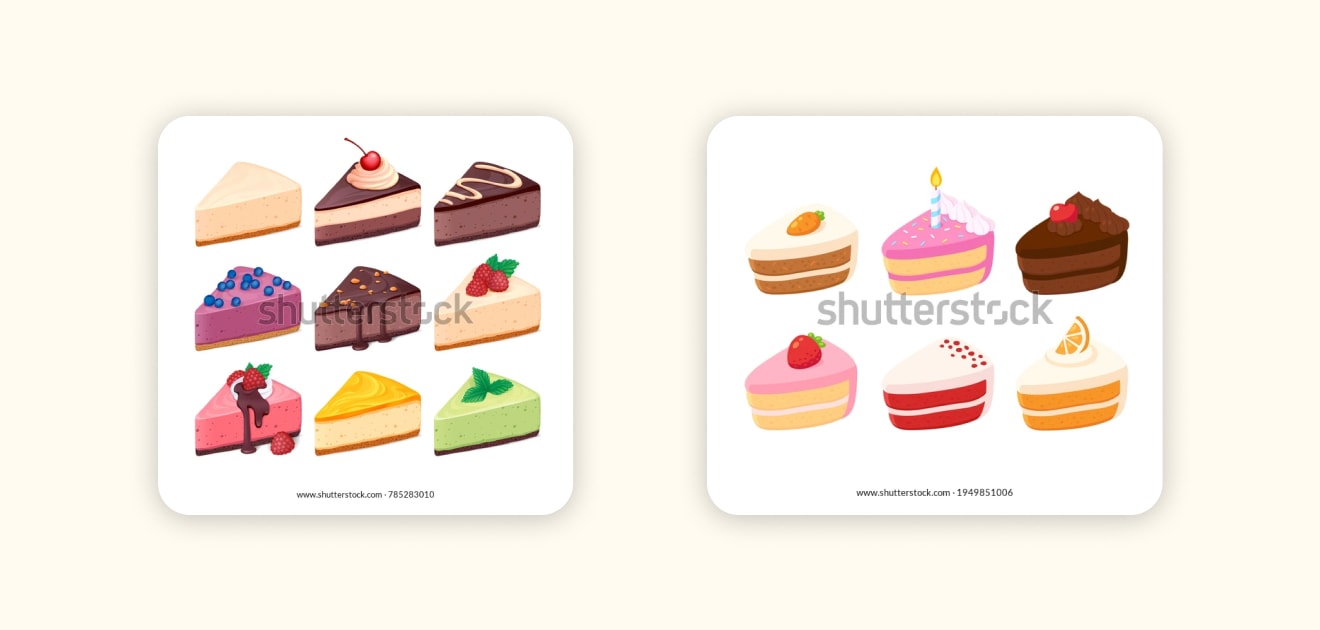 Could I Pull Off Designing an App Icon Myself?
So next, I thought "I have to do everything myself" and I actually tried sketching out some cakes myself but very quickly realized that I would never be able to create a satisfying render.

Even though I always wanted the app to have a bit of a cute and tasty personality/appearance, I did try my hand at some more minimal app icon designs, based on icons I found on icon sharing sites.

The minimal aesthetic did not work well for the app icon in the end, so I used them for a while in my developer builds but never intended on making more of them.
Finding a 3D Artist
One day, while browsing through endless stock photos and 3D cake models, I came across this incredibly cute looking strawberry cake house by Adam Belis: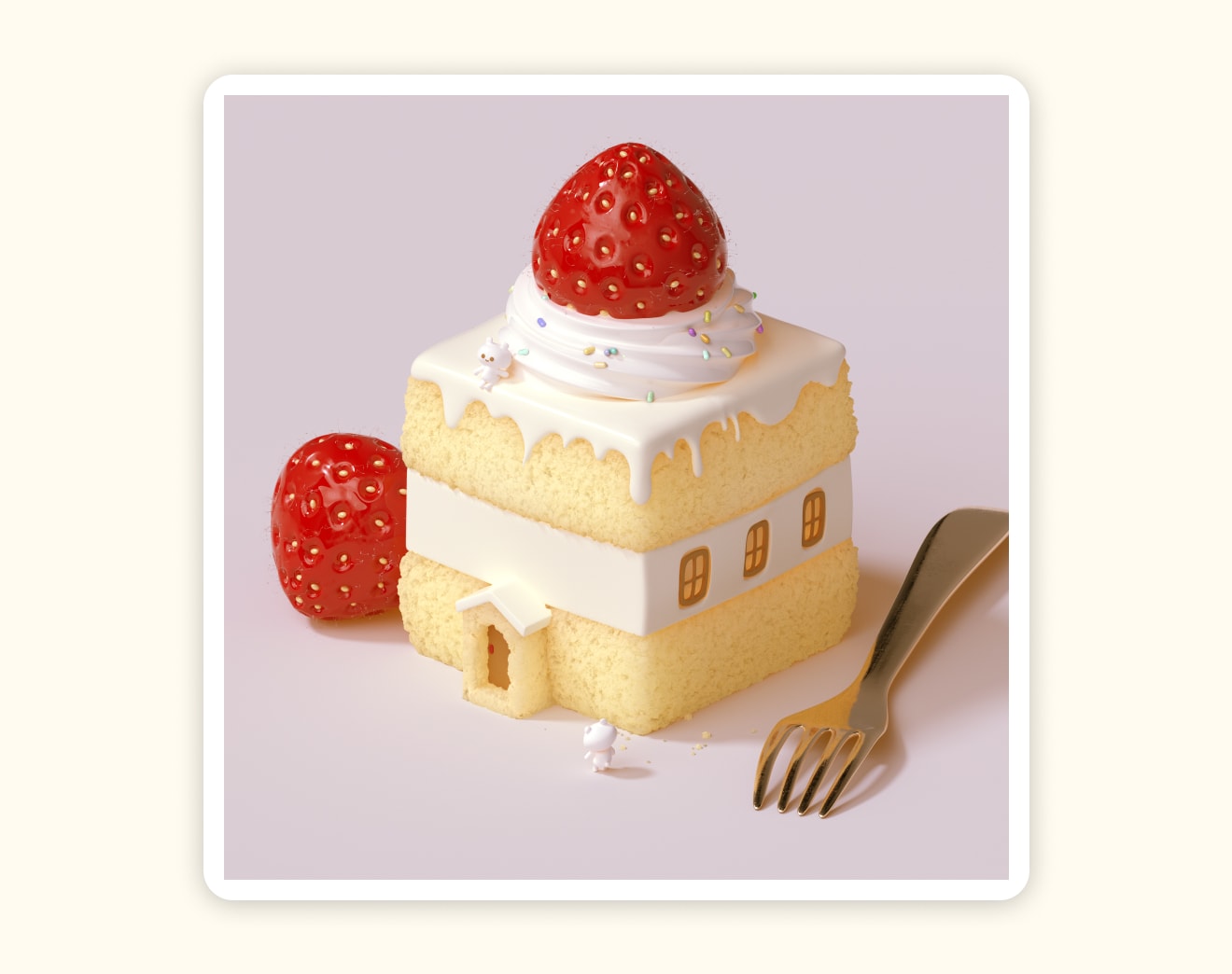 It had everything I wanted:
It was cute
It looked very edible
The icing was dripping 🤤
It was detailed
It was an actual 3D render
So, I contacted Adam and asked him if we would be available to create the Cakedesk icon for me. He got back to me super quickly with an incredibly fair proposal and we started talking!
Adam's First Sketches
Soon after our initial conversations, Adam came to me with some ideas in the form of sketches. I really liked the creativity of the options and Adam had this cool idea to to incorporate a coin into the cake, to create some connection to the purpose of the software (freelancing, invoices, money, etc.).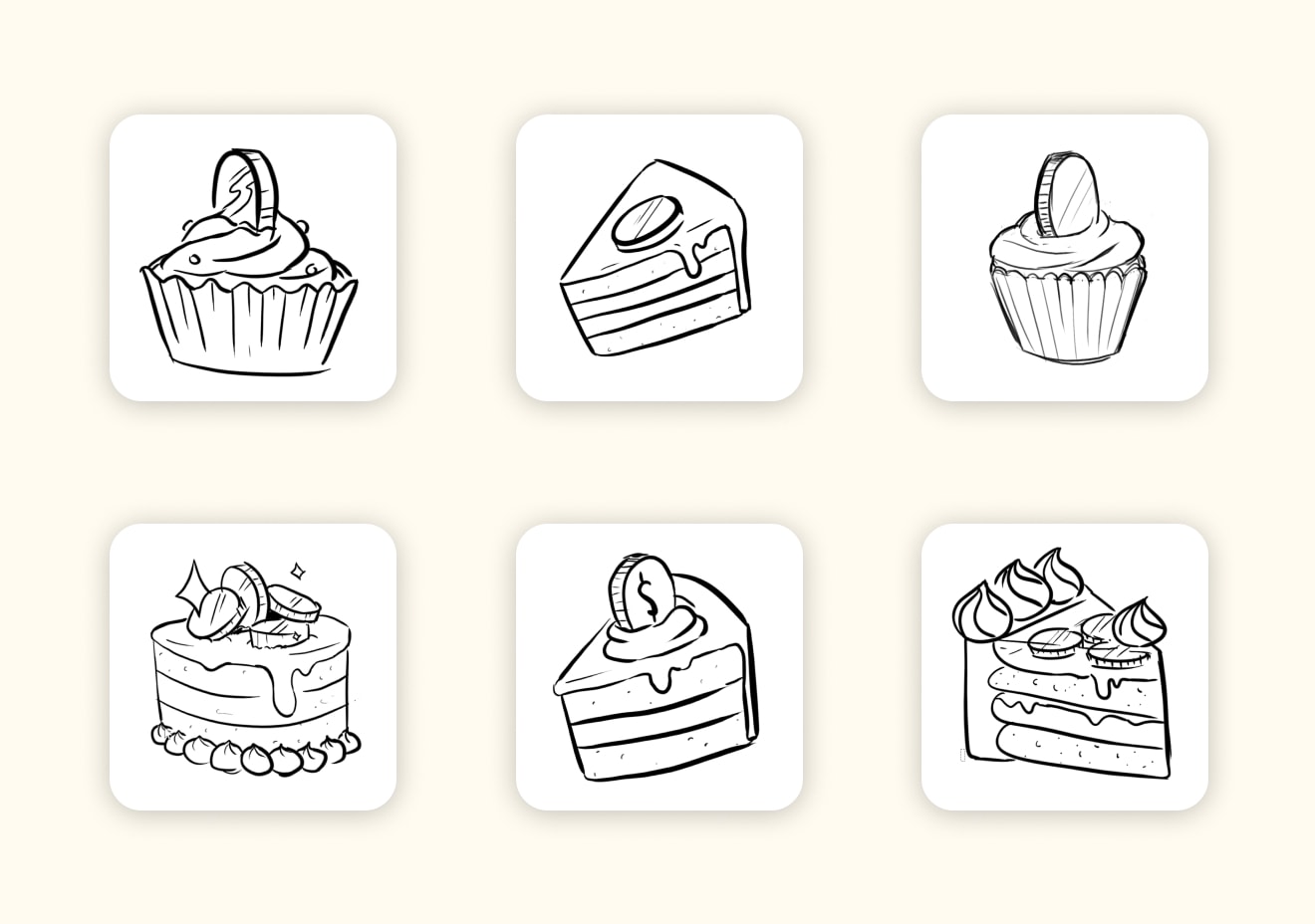 Sponge Cake or Cupcake?
In the beginning Adam also experimented with some cupcake renders but it wasn't exactly what me and some of my advising designer friends thought of when we heard the word "cake".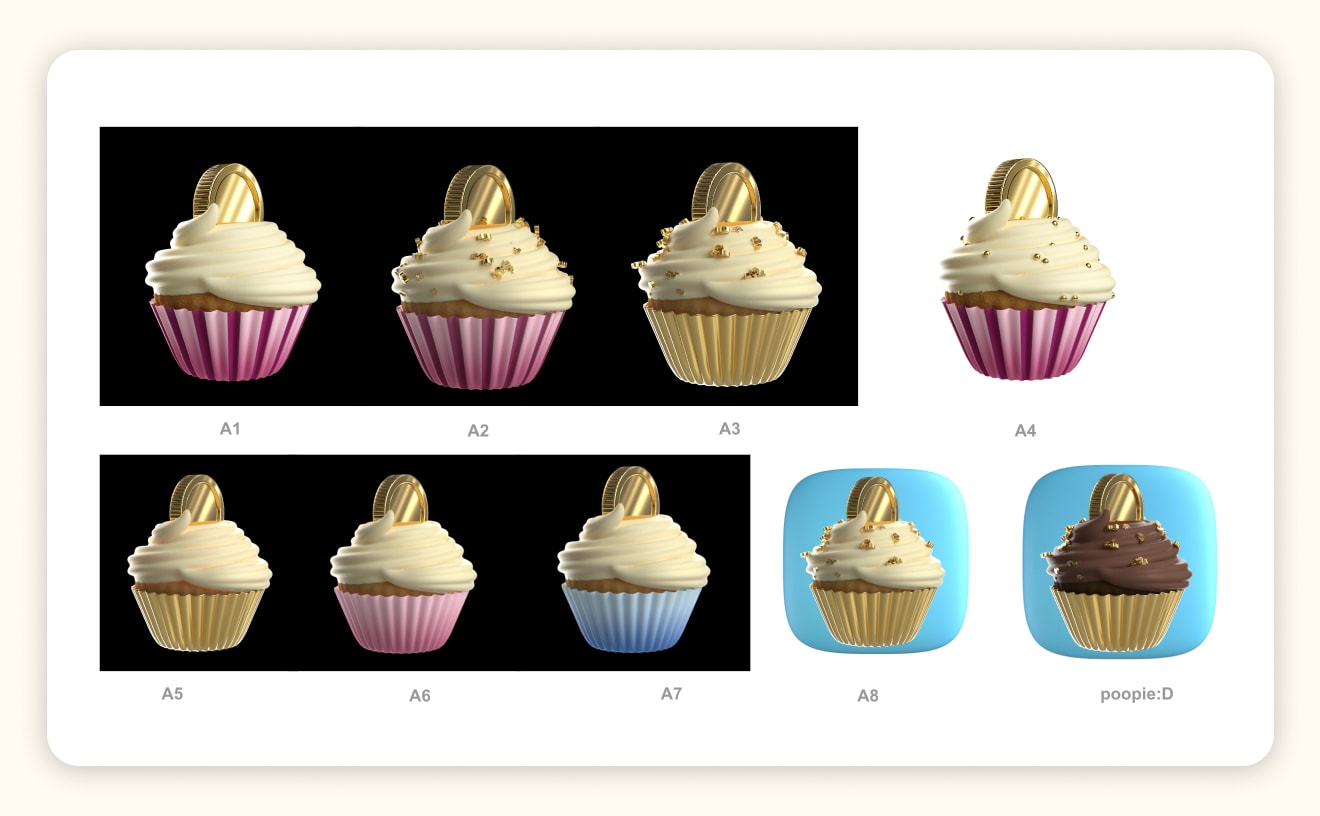 The Golden Cake: Rich But Not Tasty
After deciding that we would go with the traditional "cake slice shape", this was one of the first renders that Adam showed me: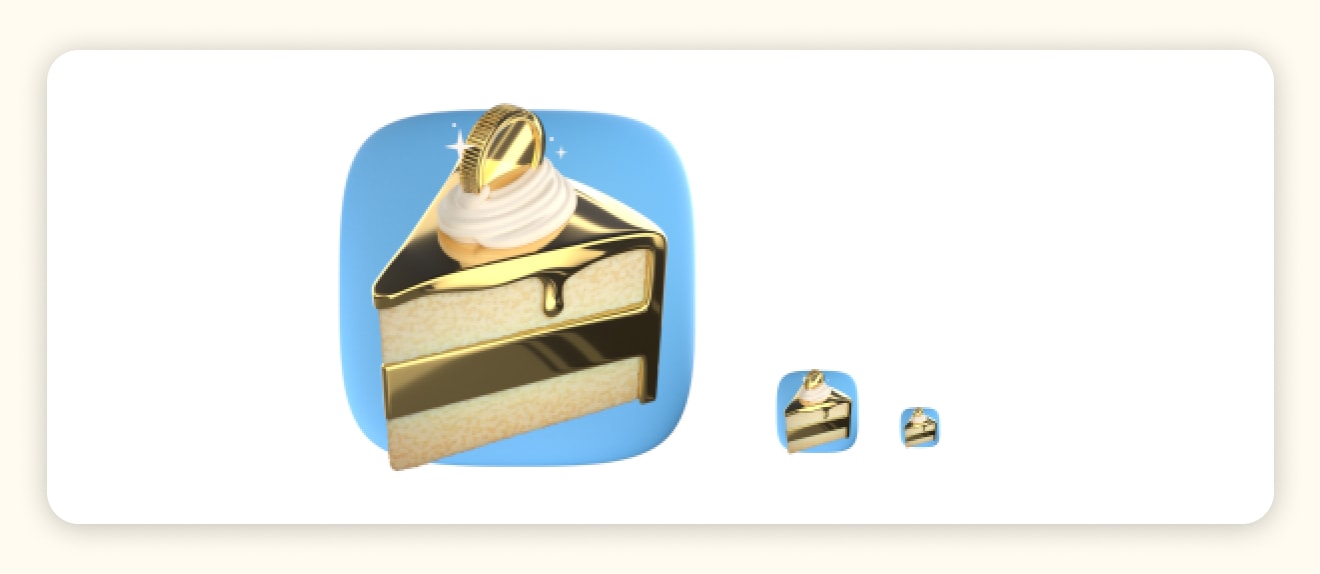 I liked the general shape and I liked the cream on top but man... it just didn't look cute or appetizing to me! So Adam kept patiently experimenting for me.
I wanted more cute and more edible. Giving the dough texture a bit more color also was a great improvement.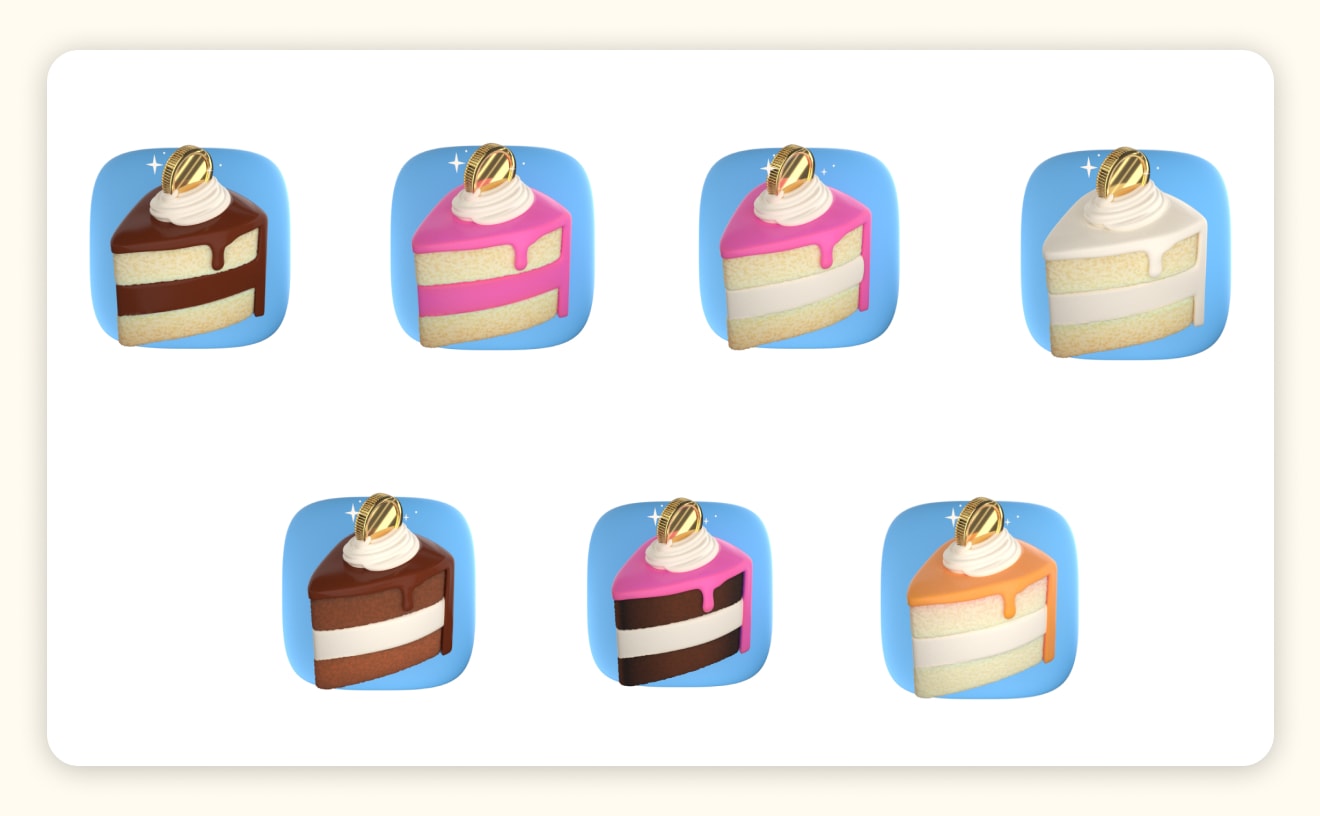 Next, Adam tweaked the shape of the cake a bit more and also made the dough more delicious-looking: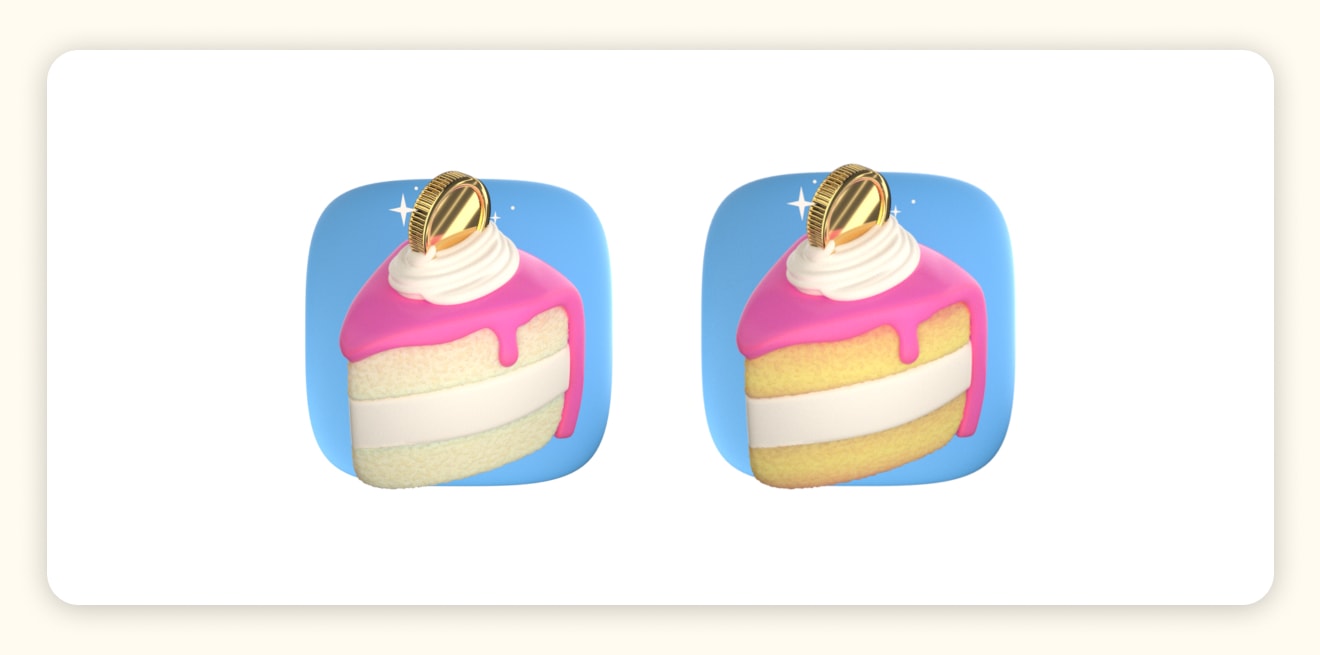 At this point I was almost happy but still couldn't get past the coin in the cake. While understanding the idea of how it will connect the design to the purpose of my app, I just would never eat a cake with a coin in it.
Removing Money from the Cake
So I asked Adam to create few more renders without the coin and sprinkles instead.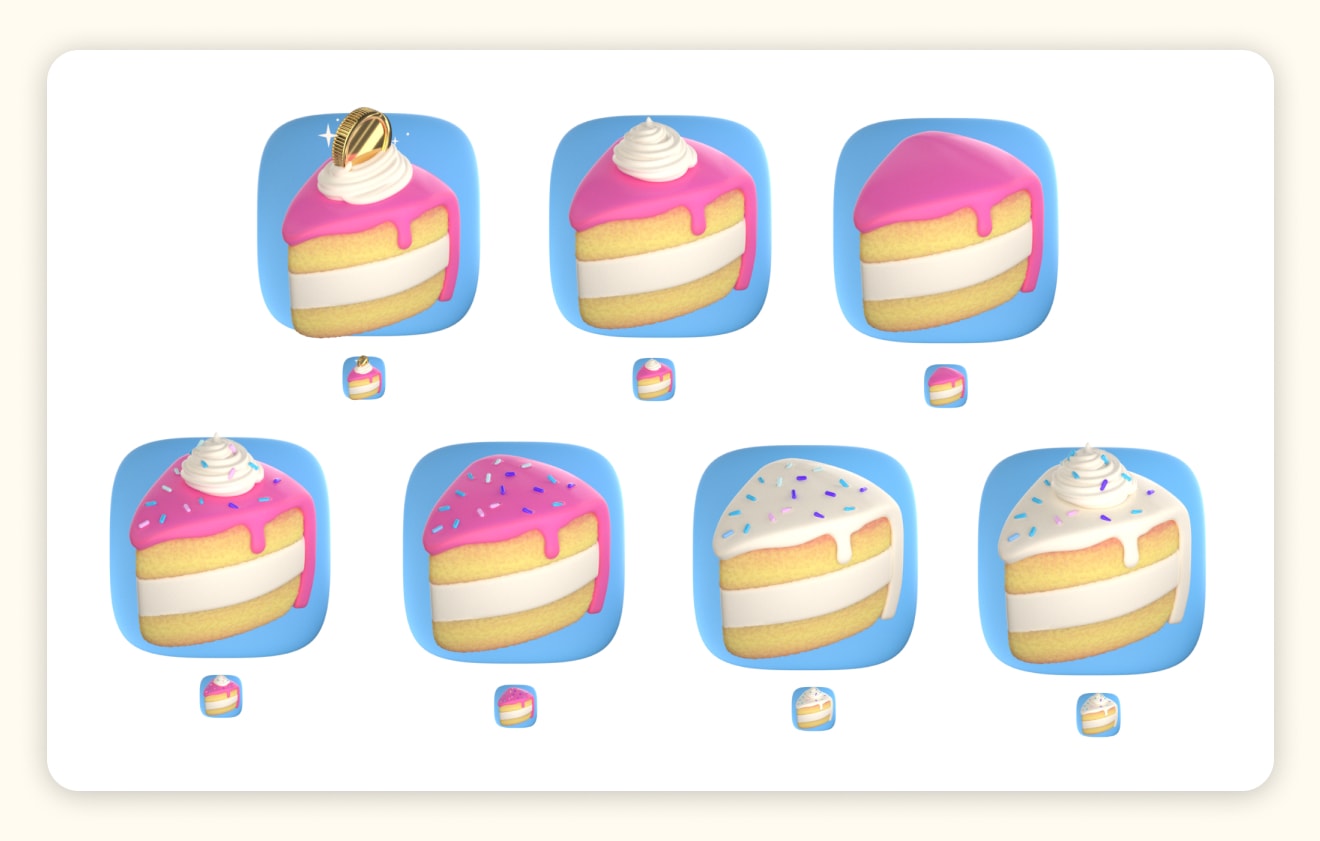 I felt a little sad that the coin metaphor didn't work out and Adam even tried to make the coin more edible.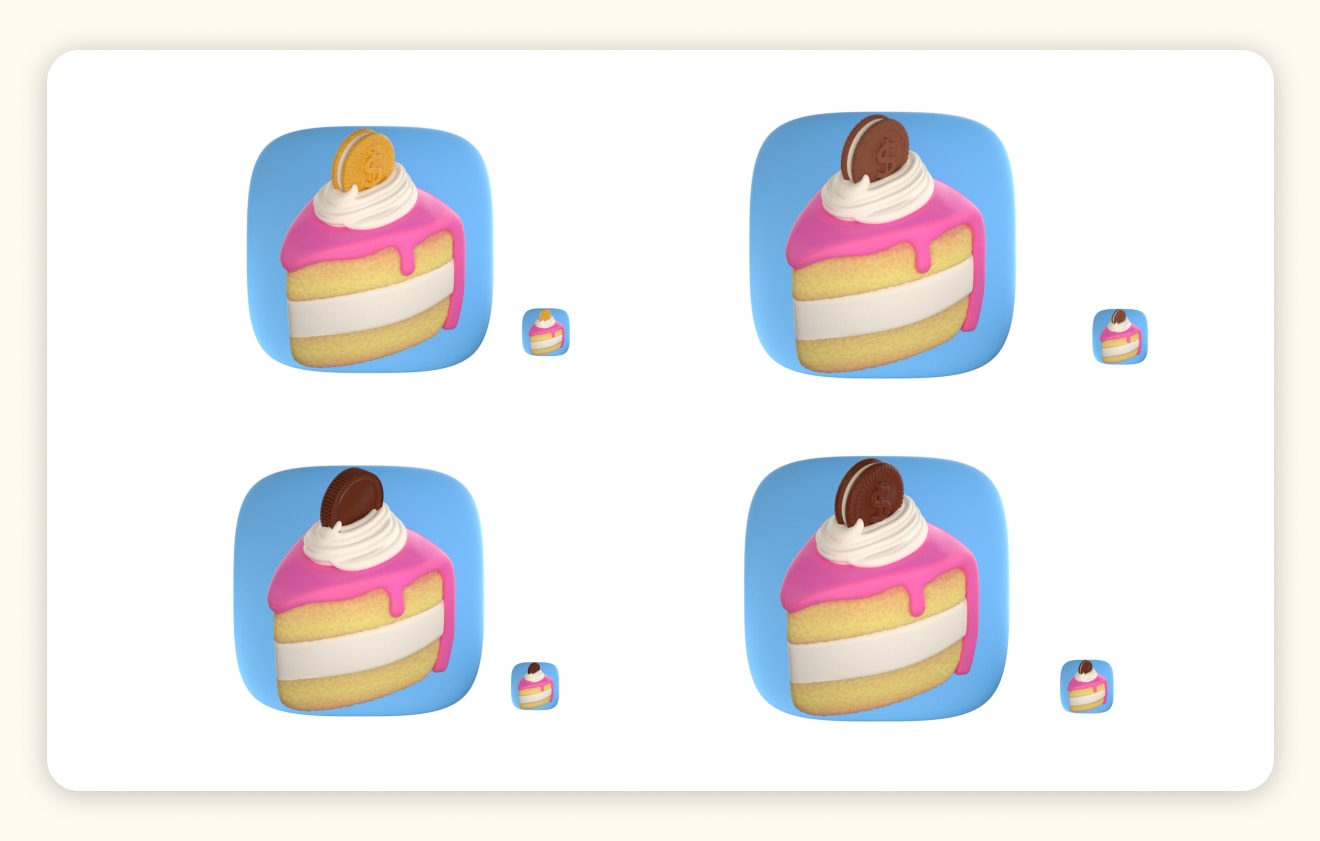 In the end we agreed though that the edible coint somehow didn't do it for us.
So we decided for a cake from the previous render, without a coin but with sprinkles! 😋
The Final Cakedesk App Icon
After all these iterations and also trying to render the cake from different angles, I now have an app icon for Cakedesk that I'm really happy with.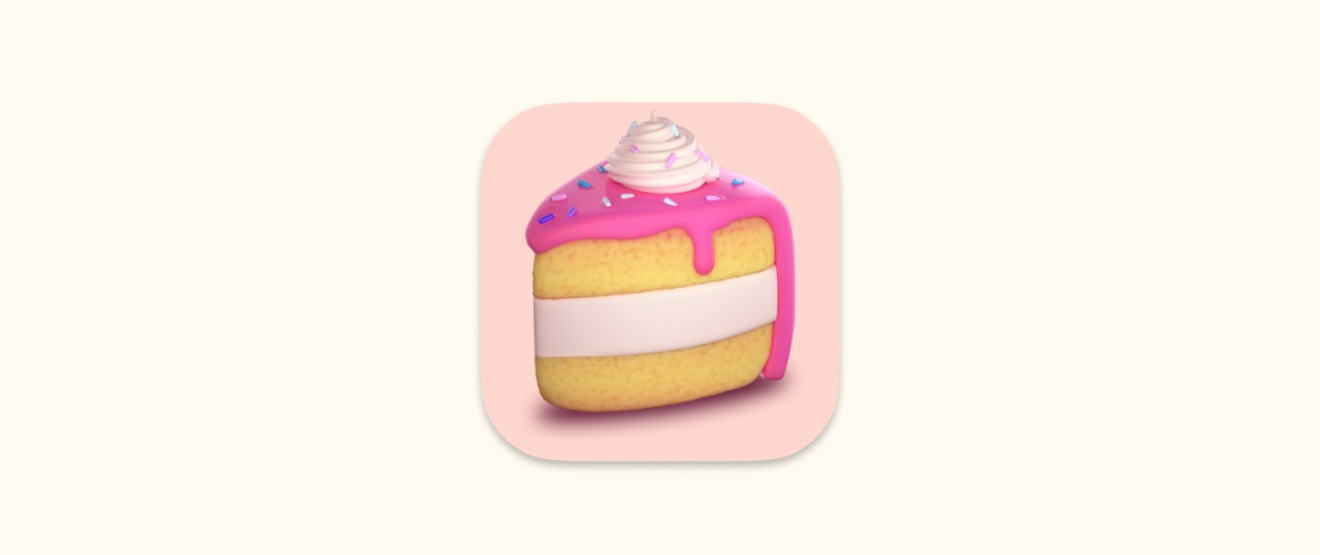 If you're looking to work with a 3D artist, check out Adam Belis! It was a pleasure working with him and he really brought my little app icon vision to life better than I could have imagined!
If you're a freelancer and looking for an app to easily create professional invoices and proposals, check out Cakedesk!